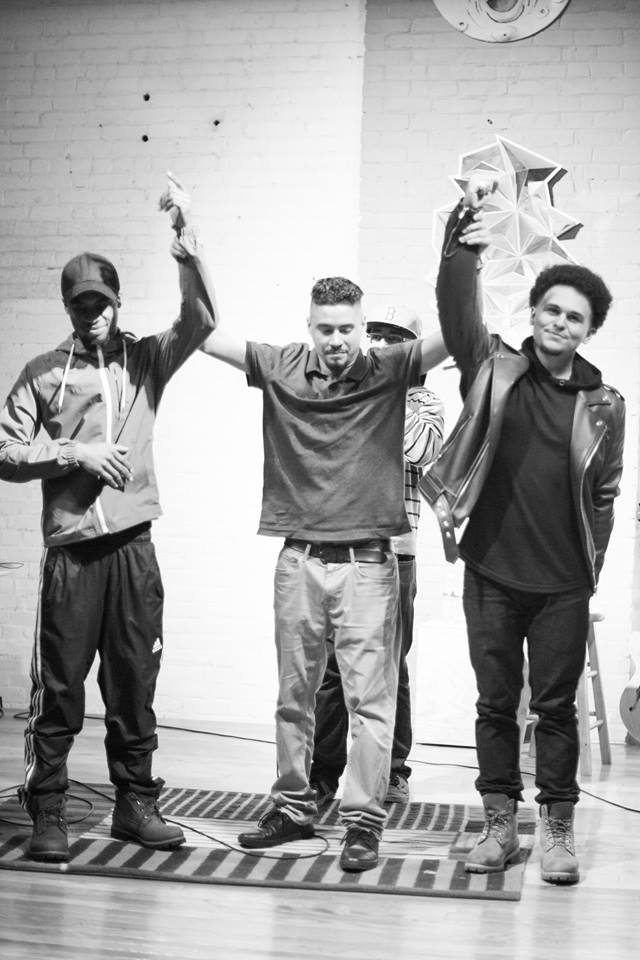 Rhythm With Reason puts an original meaning to the word open in open mics. It is a platform for a wide variety of creatives to share and express themselves to their community. A calling not just for performers but for visual artists in order to come together for an evening of acceptance and admiration. A night of laughs, networking, collaboration and above all inspiration.
The rebirth of Rhythm with Reason! An original open mic series that focuses on the individuality of the soul and the cultivation of creativity.
We are grateful and honored to be opening the doors at Amazing Things Art Center to you this year! So come share a poem, a song, a rap, or even just share your story, maybe even test your comedic talents. Regardless if you share or not, just come by and enjoy the evening with an ever growing community, and marvel at the artwork hung in the gallery and just jam out!
Our 2018 Schedule!
Friday February 23
Thursday March 22
Sunday April 29
Friday May 25
Friday June 29
Thursday July 26
Sunday August 26
Friday Sept 28
Thursday October 25
Sunday November 25
Friday December 28
Buy your tickets for this month now and save 50%
Doors open at 7pm for gallery viewing, sign ups, and for snacks and refreshments.
Stage friendly:
Singers
Poets
Comedians
Rappers
Storytellers
Bands
Djs
Dancers
Improve Actors
Event ends at 11pm.